Nuovi libri disponibili su Amazon / New books

Disponibili su amazon.it in Inglese:

Collana Musicalia (Musicalia series)

Foundation and Practice of Music, pp. 160, color https://amzn.to/2RgQZl0
A theoretical and practical textbook that covers all main aspects of music playing and studying, based on a cognitive and psycho-acoustical approach. It includes numerous exercises and suggestions for music studying and practicing on all instruments.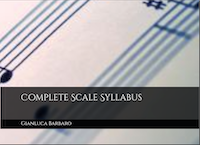 Complete Scale Syllabus, pp. 90 https://amzn.to/2RkITIt
More than 250 musical scales both from all over the world and unheard of before, including their modes, generated chords and cross relationships.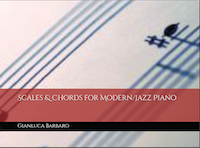 Scale and Chords for Modern/Jazz Piano, pp. 39 https://amzn.to/2EHf5Ee
A complete workout for scales and chords on keyboard instruments, including fingerings for tens of scales and chords and exercise routines.
Collana Melodicamente


Play Melodica with Both Hands!, pp. 71 https://amzn.to/2AumeUv
An adaptation of the well-known F. Beyer piano method "Preparatory School for Piano", op. 101. 
Volume I - Beginner to Intermediate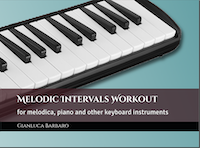 Melodic Intervals Workout, pp. 29 https://amzn.to/2Jj9DpD
An innovative method to practice melodic interval on keyboard instruments such as melodica, piano, accordion and electronic keyboards/synths. 






Disponibili su amazon.it in Italiano: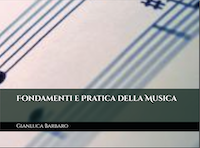 Fondamenti e Pratica della Musica, pp. 160, colori

Un testo teorico-pratico che affronta tutti gli aspetti principali del fare e studiare musica, basato su un approccio cognitivo e psico-acustico.
Include numerosi esercizi e suggerimenti per lo studio su tutti gli strumenti.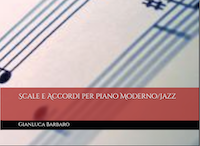 Scale e Accordi per Piano Moderno/Jazz, pp. 39
Un metodo completo per lo studio delle scale e degli accodi sugli strumenti a tastiera, incluse le diteggiature di decine di scale e accordi e routine di pratica.

---